Campaign Blog
Latest updates from the campaign:
News
Tuesday, April 19, 2022 8:43 PM
Fundraiser May 6!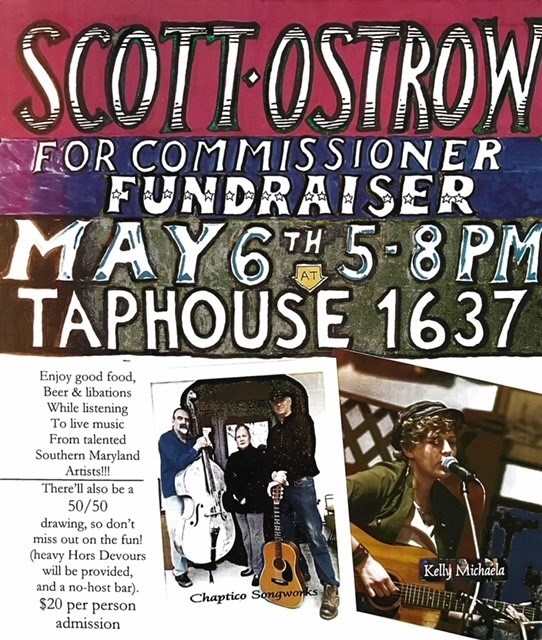 ---
Tuesday, February 15, 2022 5:59 AM
Retiree Benefit Trust of St. Mary's County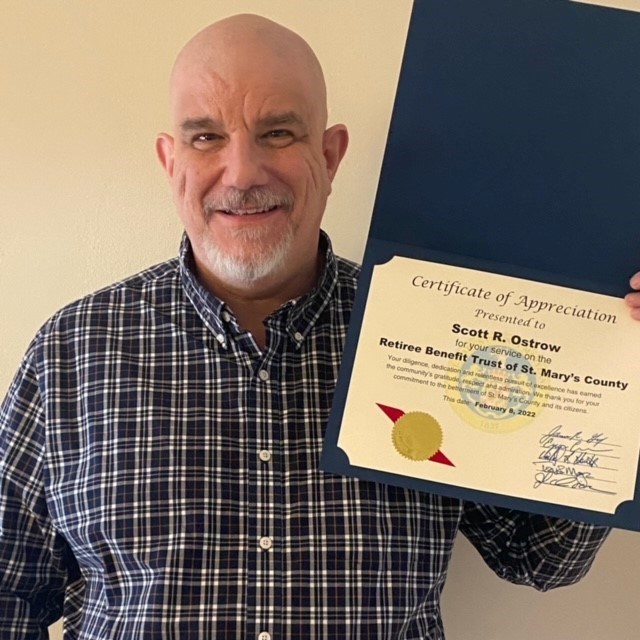 It is my privilege to serve the people of this great county, and I am humbled and honored to have received this service award.
My thanks to all the county commissioners for this recognition. Randy Guy, Todd Morgan, Eric Colvin, John O'Connor, Mike Hewitt.
---
Sunday, February 6, 2022 8:11 AM
St. Mary's County has several National Park Service Underground Railroad Network to Freedom sites that impacted the role of the Underground Railroad in Maryland. and these historic sites continue to tell the powerful stories of those seeking freedom and those helping to bring freedom.
Historic Sotterley Plantation
Historic Sotterley exemplifies what it means to continue telling the story of the past. Through their Descendants Program, they have identified and collected stories from descendants of owners, workers, enslaved, free and allied families during the historical periods of the Sotterely Plantation. Sotterley was the starting point for Freedom-seekers for over three centuries. A 1830's original slave cabin still stands on the grounds of this former plantation. It exemplifies typical slave housing in the Tidewater region, yet also features unique architectural elements. The interpretive program incorporates the story of the Kane Family's time at Historic Sotterley, which spanned the pre and post-Civil War Eras. The site also features a main dwelling and numerous outbuildings dating from the early 18th through the early 20th centuries.
The Old Jail Museum
The Old Jail was built in 1876 and was in use through 1945. Although this building was built after the end of slavery in Maryland, it serves as a symbol of the entire justice system in St. Mary's County and is part of a continuum that began in 1637. The Old Jail Museum currently sits on the site of its predecessor, which did hold enslaved people seeking their freedom as well as some abolitionists who tried to help them. A total of nine people appear in the records as being arrested for crimes relating to slavery in St. Mary's County, including five freedom seekers and four abolitionists.
Point Lookout State Park, Civil War Museum and Lighthouse
During the Civil War Era, Point Lookout was first a hospital for wounded Union soldiers and then a Civil War prison camp for captured Confederate soldiers. The hospital staff is known to have assisted with the escape of several enslaved people while United States Colored Troops served as guards at the prison camp. Outside of Point Lookout stood a "contraband camp" where freedom seekers who crossed the Potomac River from Virginia, took refuge under the protection of federal authorities.
For more intersting facts go to the Visit St. Mary's website
https://www.visitstmarysmd.com
---
Wednesday, December 22, 2021 5:02 PM
Christmas Message
My friends,
I sincerely hope that this holiday season is a joyful one and that you can spend time with your loved ones. In this season, please think of those who aren't as fortunate. I am asking everyone to please look around and make sure we are all reaching out to anyone we know who may be alone this holiday season, and to invite them into your home to spend the holiday with you and your family. This is an amazing opportunity to show others the love of Christ, and to make new and wonderful friends. My family and I have always made sure to include anyone we knew who was alone in our holiday celebrations, and we have been blessed beyond measure over the years. There is always room for one more at our holiday table. So from my family to you and yours, we wish you the merriest of Christmases, Happy Holidays, and may you all be blessed beyond measure in the coming New Year!